Concrete Garages
Scotland's Trusted Supplier and Installer of Concrete Garages

Apex Concrete Garages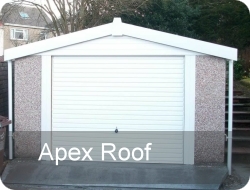 The single door apex concrete garage is the most requested concrete garage in our range. Built to be strong and durable, this is a competitively priced item for anyone seeking a standard concrete garage for car or storage for example. The Apex Roof gives a stylish and spacious garage at an affordable price.
Apex Roof Concrete Garages are the best selling building in the range. They can be set up quickly, yet they will still add immense style and value to your property. A range of sizes and finishes are available as well as optional added extras such as side doors, windows and guttering.
---
Flat Roof Concrete Garages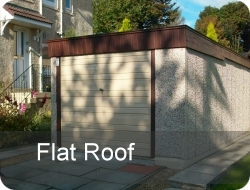 Our flat roof concrete garages are a practical and cost effective building, when the height of the garage is an issue, or there is no room for the overhang that comes with an Apex style.
As with the apex roof garage, there are a range of styles and finishes available as well as optional extra such as doors, windows and guttering for example. All of our garages come with a 10 year gaurantee and are designed and built to the highest standards ensuring their long term stability in all weather.
---
Double Garages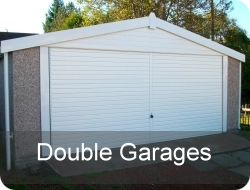 The Double Concrete Garage is ideal for two cars or one car plus extra storage space. Double Garages are very practical, stylish, and add good value to your property. They are available in a range of sizes and styles and we have many options to fit any requirement and budget.
If your garage needs a stronger or larger base than you currently have at your property we can provide a full planning and costing for concrete bases to ensure that your garage is on the best possible grounding for long term benefit.
---
Custom Elite Garages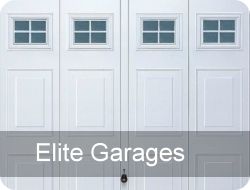 We can provide a range of packages and extras for those who would like an even more stylish garage. These options include bespoke garage doors, side doors, customised windows, electronic doors, and finishing products such as executive wall rendering and roof tiling.
In these options there is a range of extra stylish doors for example for the front and sides of your concrete garage. There are also options to have customised finishes on both the sides walls and roofing materials.
---
Sheds & Workshops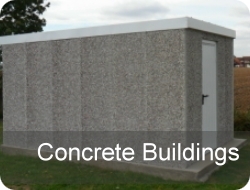 We can also provide secure, sturdy and resilient sheds and garden workshops that can be tailor made to meet your needs and requirements.
These buildings are an ideal way to store items such as your gardening tools, outdoor furniture, motorbikes and bicycles etc.


---

Concrete Garages Direct can provide a range of concrete buildings including all groundwork solutions.
We provide concrete garages all over Scotland including: Glasgow, Edinburgh, Aberdeen, Dundee, Inverness, Perth, Stirling, East Kilbride, Falkirk, Fife, Lanarkshire, Paisley , Ayrshire.