FAQ's & Customer Information
Do I need planning permission?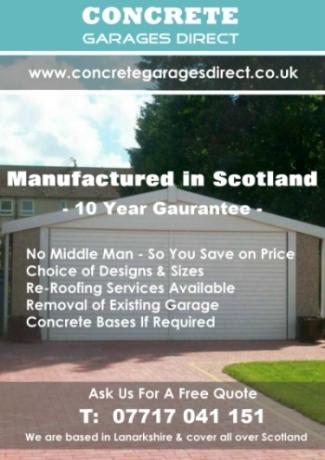 In the majority of situations planning permission is not normally required due to the nature of our product, i.e. "portable sectional building" – providing the garage is within certain size limits which in turn are governed by the size and other aspects of your property. The usual criteria to meet to avoid planning permission are…
The proposed garage is not in front of the building line.
The proposed garage is under 30 sq. metres and under 70 cubic metres.
Your property is not in a Conservation area or a listed building.
You may need permission if you intend to use your garage for commercial use (e.g. a garage for a commercial vehicle or a workshop for a small business), or if it goes against original planning permission for the house. In general though, if it is merely an addition to your home for a car or storage for example then no planning permission is required.
What sort of base do I need?
All of our buildings require a concrete base on which to stand. The base on which the garage is to stand must be 6 inches (152mm) wider and longer than the external dimensions of the building itself. It must also be flat, level and square. If you do not have a suitable base we can provide this service.
Can you arrange removal of my old garage?
Yes we can provide a quote for this.

Concrete Garages Direct can provide a range of concrete buildings including all groundwork solutions.
We provide concrete garages all over Scotland including:
Glasgow, Edinburgh, Aberdeen, Dundee, Inverness, Perth, Stirling, East Kilbride, Falkirk, Fife, Lanarkshire, Paisley , Ayrshire.